Lower Merion, Radnor & T/E Housing Market Report for July
Whether you're buying or selling, it is critical to have a good understanding of what's going on in our market.
Knowing the most important data such as # of homes sold, average sales price and days on market will better prepare you to buy or sell a home.
My July market report is easy to understand and showcases everything that you need to know about local real estate trends.
This report is the result of combined data ($0-$5M) for the (top-rated) Lower Merion, Radnor and T/E school districts directly from the MLS.
Disclaimer: The information presented is deemed reliable by the MLS but not guaranteed.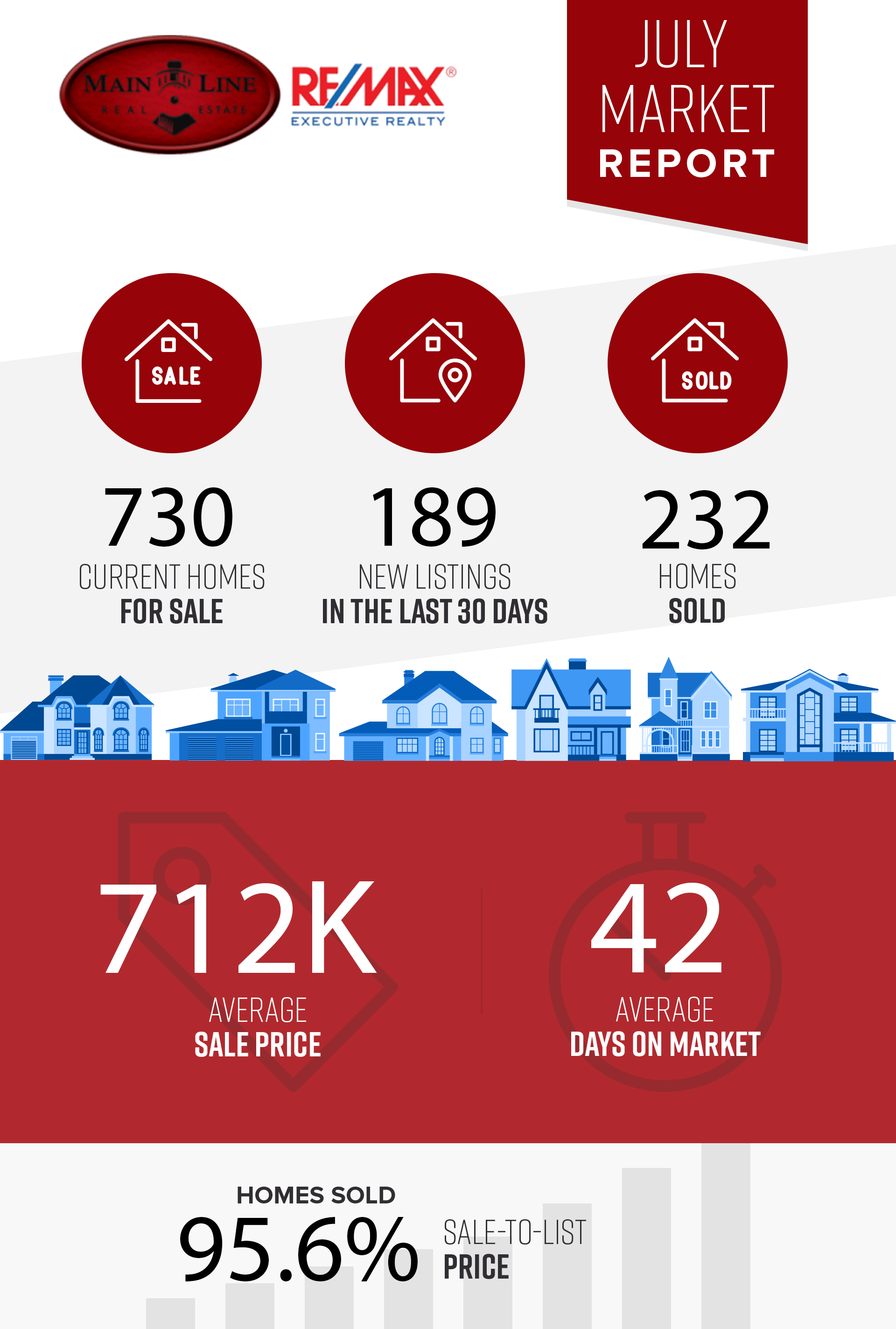 If you would like to know this data for these top school districts individually, please call (267) 280-3960 to receive additional information.
Mary Beth Hurtado, your Main Line real estate agent of choice, is an Accredited Luxury Hom...